media.alt == $event.detail.selectedVariant.option1); $el.swiper.slideTo(mediasToDisplay[0].index, 0, false); " class="swiper relative" data-product-photos >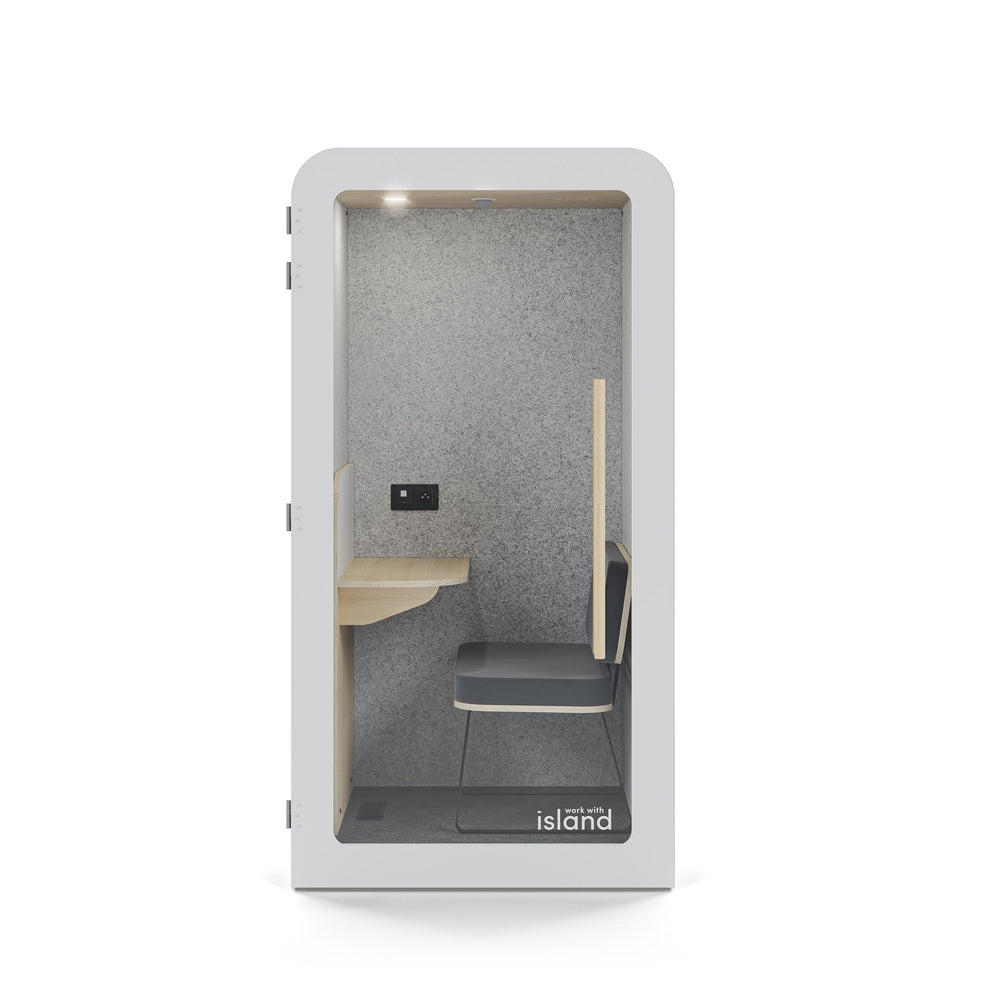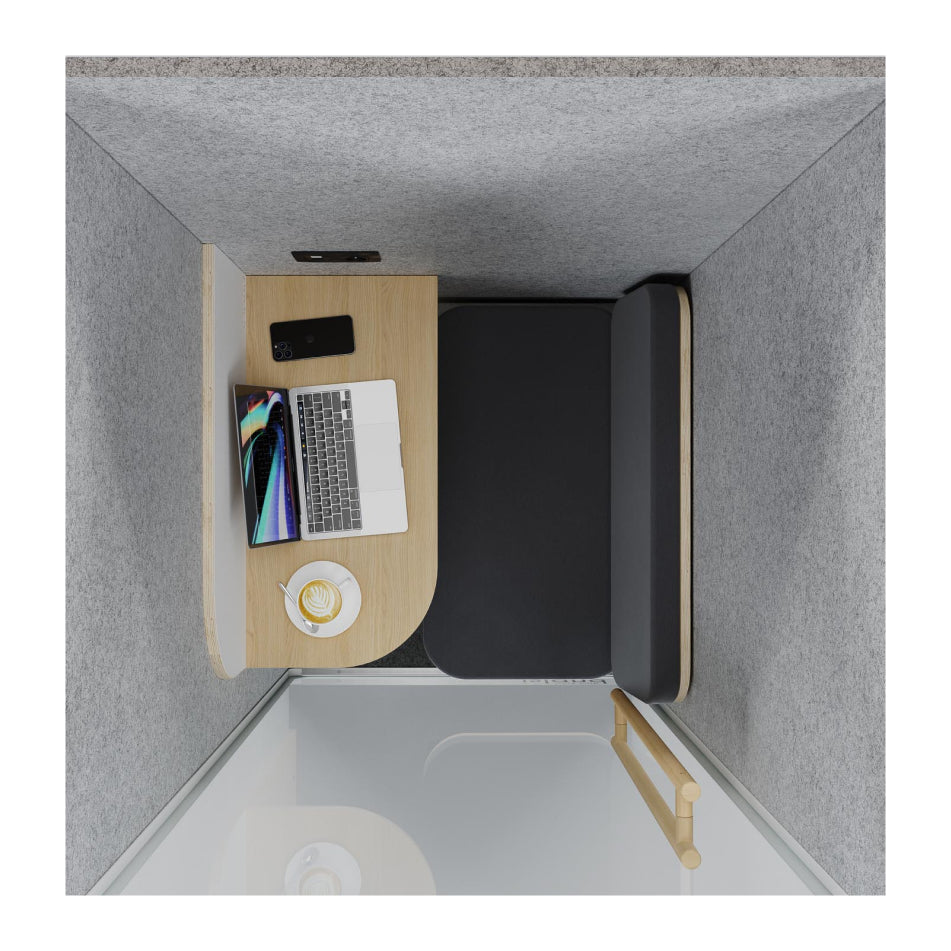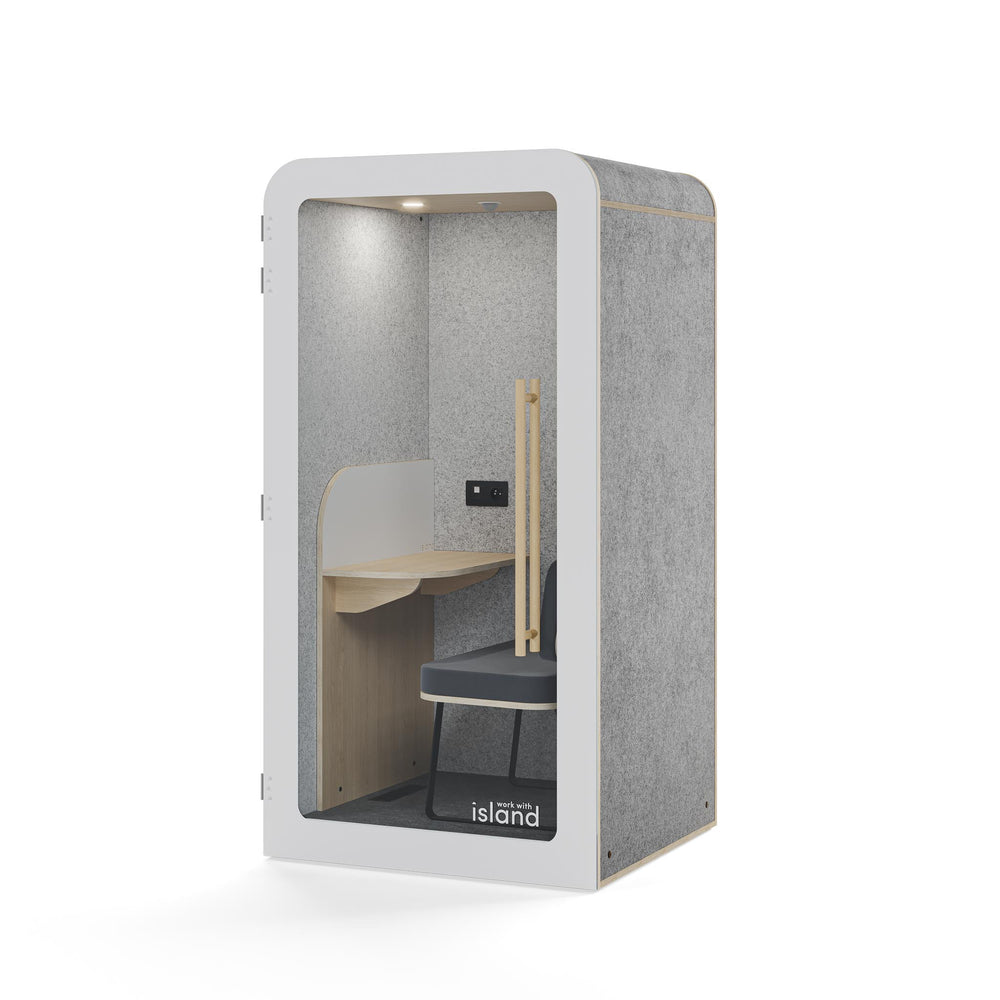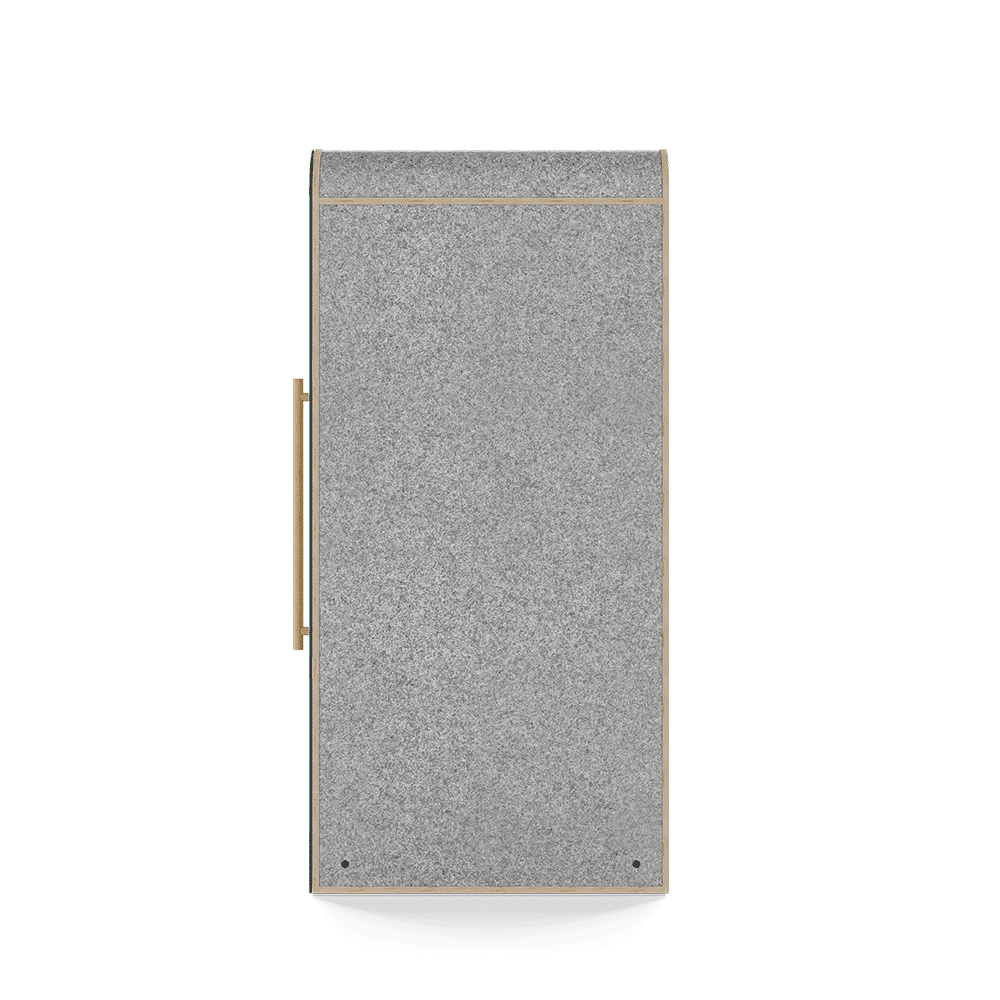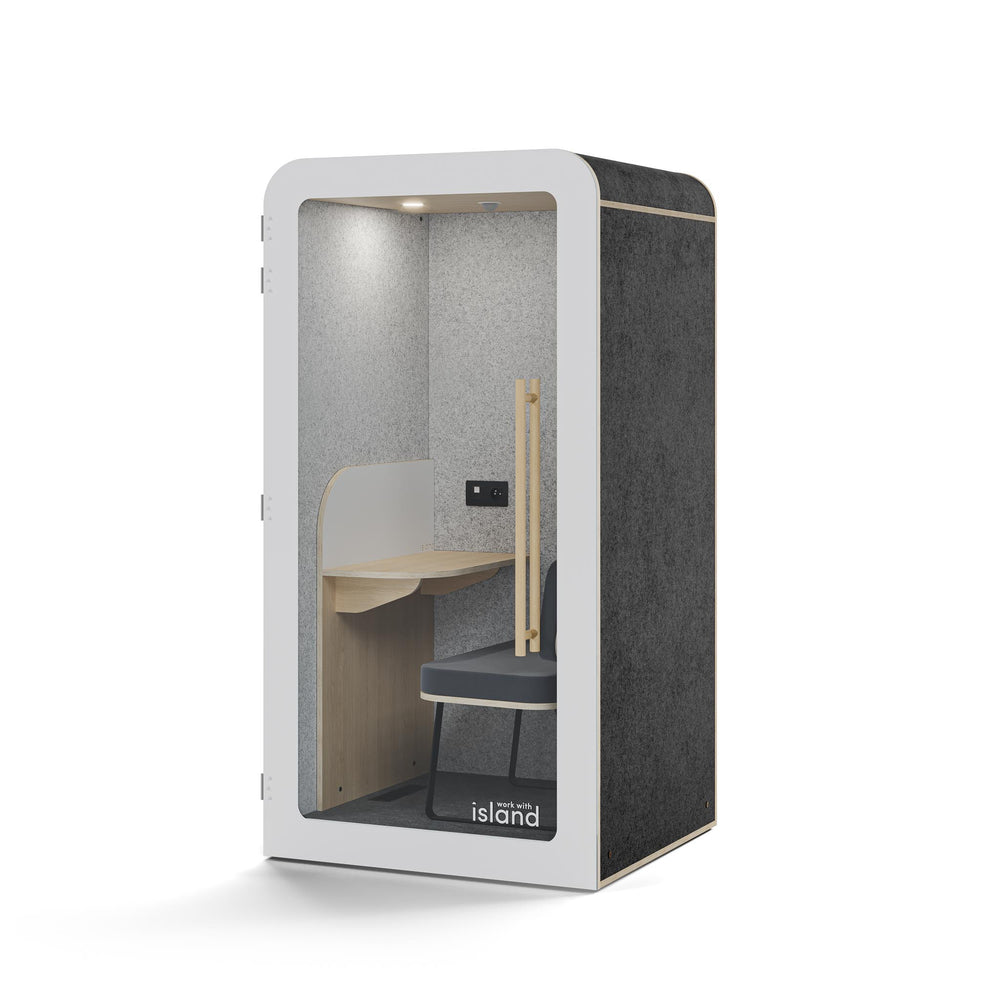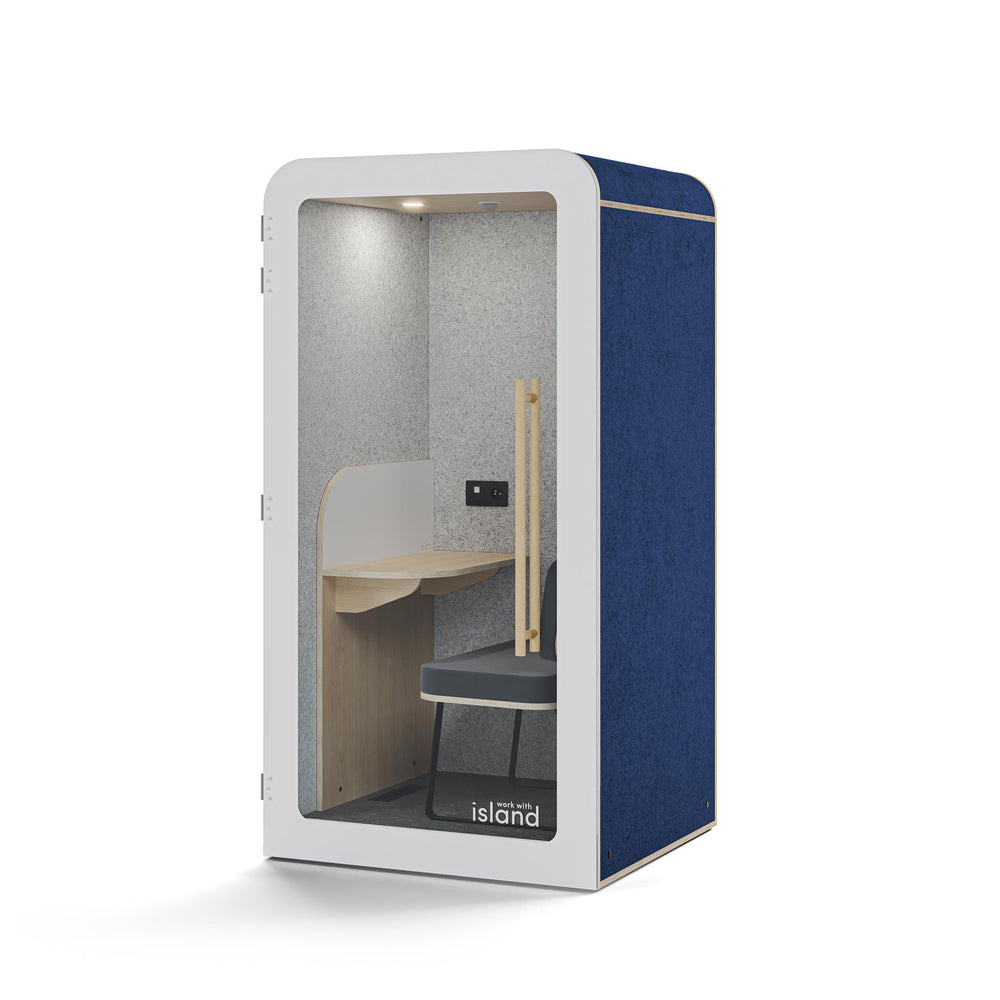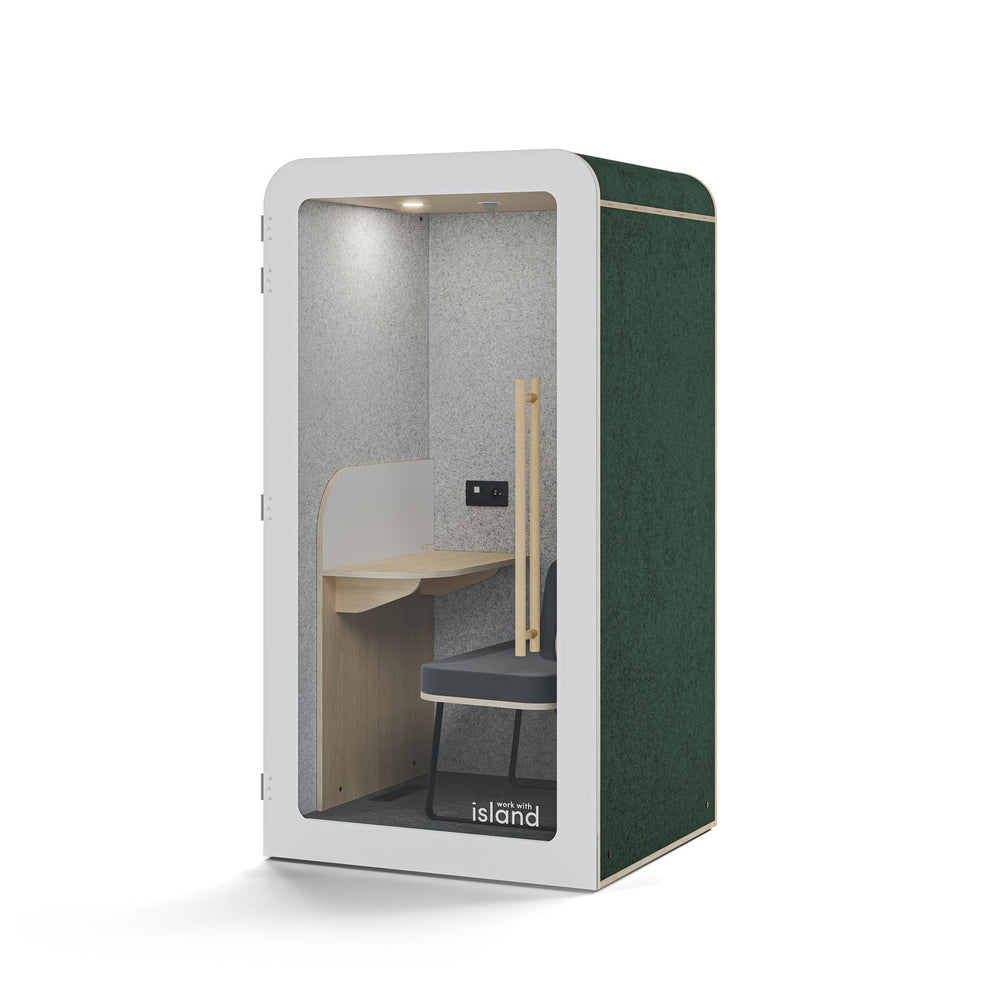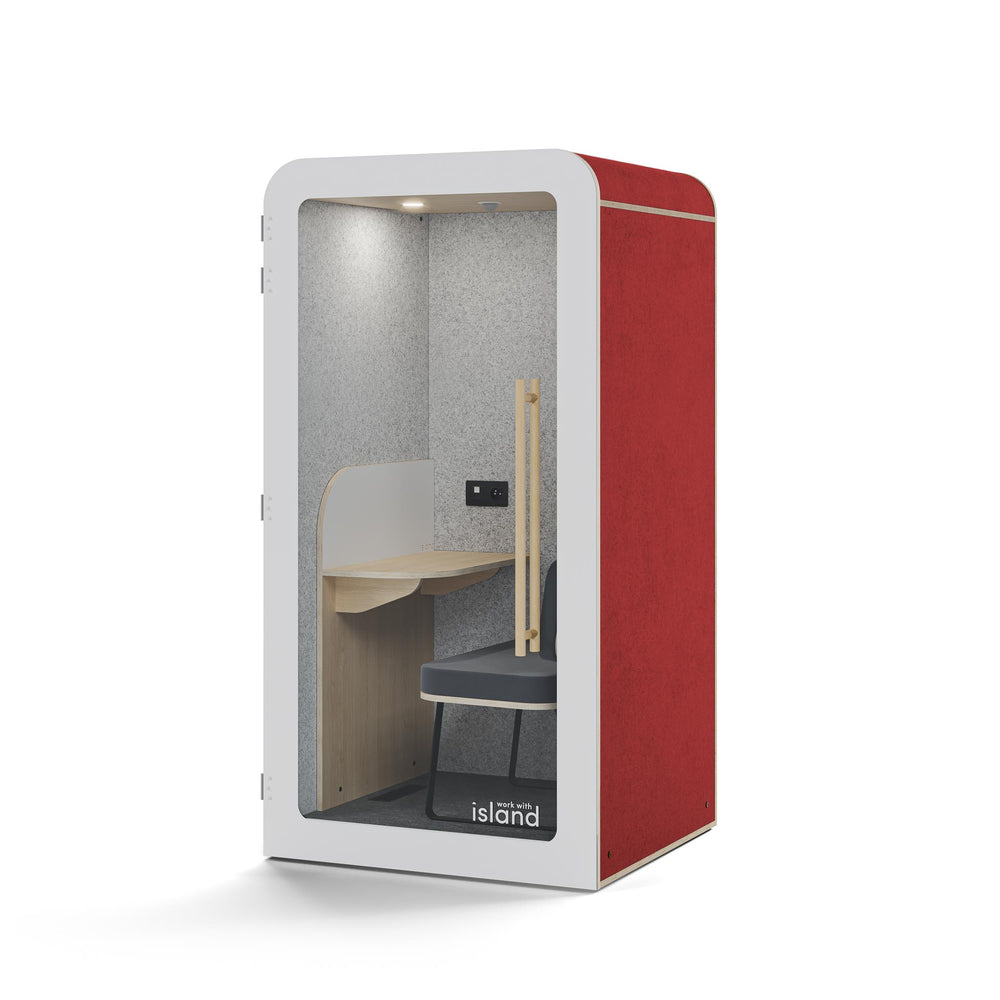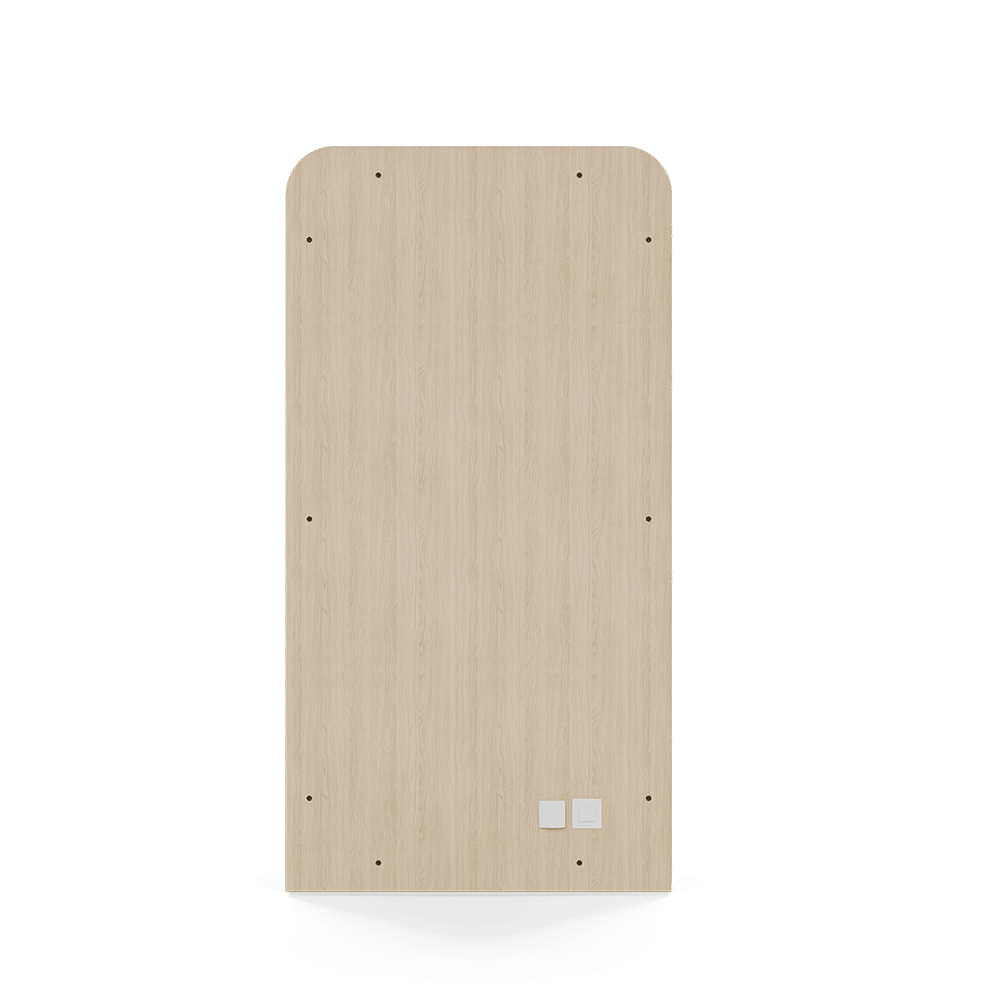 Serenity delivered within our booth.
Presence detector
Lighting and ventilation are automatically activated to reduce energy consumption.
LED lighting
The integrated lighting system is ideal for promoting concentration or for video conferencing.
Ventilation
Thanks to the double fan, the air is automatically renewed every 30 seconds to ensure thermal comfort and health safety.
Connectors
A power outlet and Ethernet port are built-in to stay connected. The soundproof walls also let the wifi pass perfectly.
Tablet
A standard oak tablet makes it possible to work efficiently or to carry out videoconferences.
Soundproofing
-28.3 dB certified according to ISO 23351-1: 2020, one of the most efficient on the world market, to work peacefully.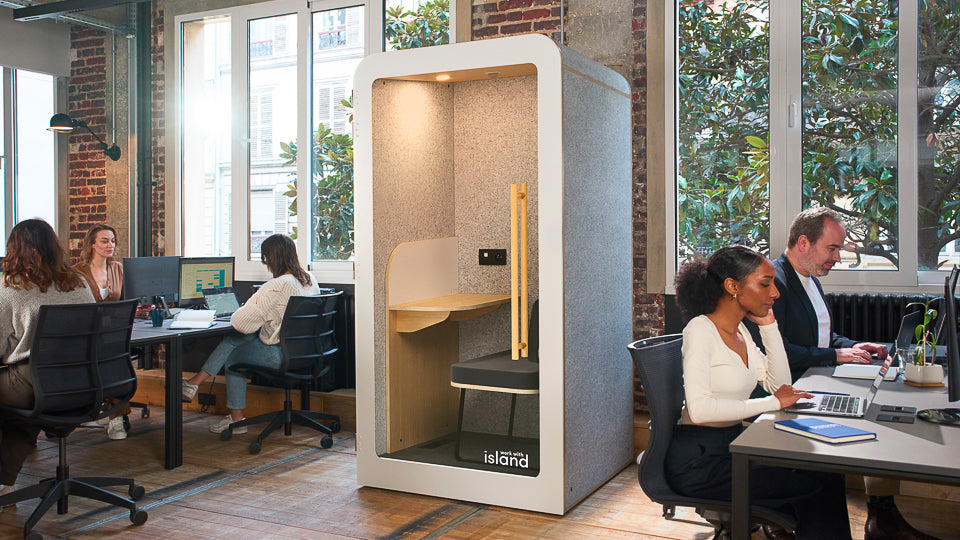 An easy-to-use, efficient and flexible cabin
Soundproofing
efficient
Thanks to incomparable soundproofing, Island allows you to make your calls in complete confidentiality without being disturbed and without disturbing others, to concentrate on a background task or even to offer you a moment of break in your day.
Plug Island and enjoy
To use Island, nothing could be simpler. Easy to assemble and fully equipped, the capsule operates completely independently thanks to a single connection socket. Take advantage of the LED light and automatic ventilation thanks to the motion detector and recharge your devices on the integrated sockets.
Modulate your spaces
Thanks to our kit design, Island is easily removable and reassembled to move it or take it with you as your spaces evolve.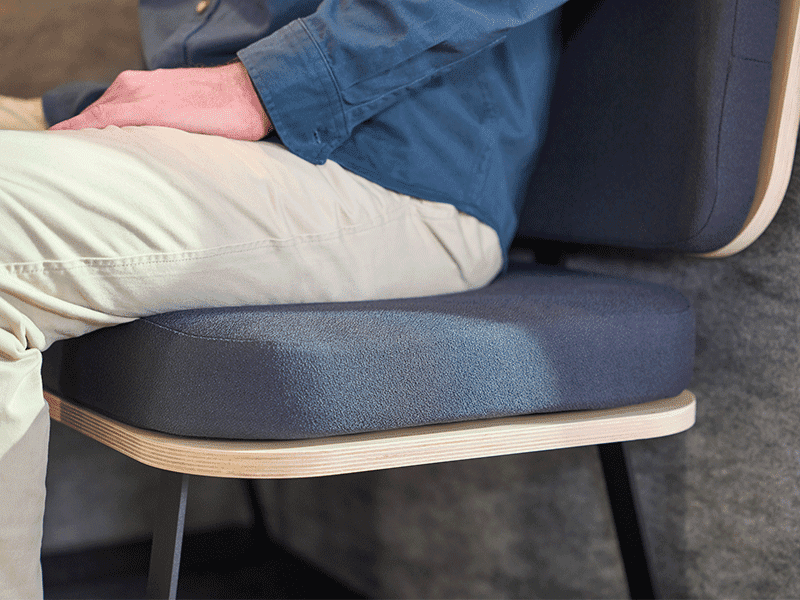 Made in France from eco-responsible materials
From production sites to component selection, choices about our products are always guided by the impact they can have on the environment. It is for these reasons that we manufacture all our products in France and that we have chosen Le Metisse, an insulation made from recycled jeans, as acoustic insulation.
French made
Installation in 1 hour. Not a minute more.
Our kit design allows easy assembly and disassembly of our products. This allows them to be moved easily to your offices today or to follow you to those of tomorrow.
Recommended by the press Adopted by more than 1000 customers By your side.
At each step.
We offer a tailor-made service to best meet the needs of your business. To each company, its use. Each office has its Island.
Get a quote