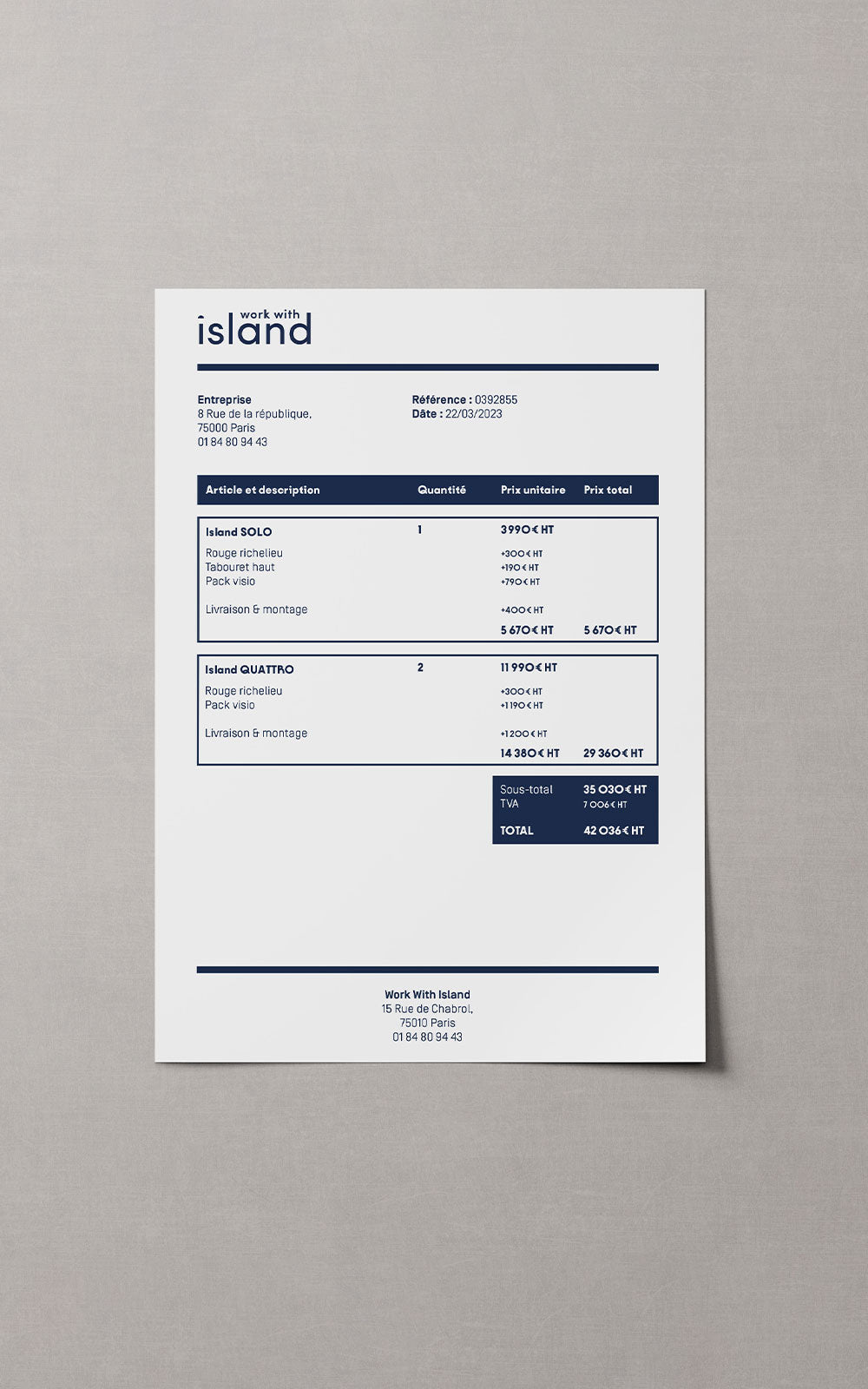 Receive a quote
We are committed to responding to all quote requests within the day. Do not hesitate to call us at +331 84 80 94 43.
Recommended by the press Adopted by more than 1000 customers By your side.
At each step.
We offer a tailor-made service to best meet the needs of your business. To each company, its use. Each office has its Island.