One of the main dilemmas faced by employees of various companies is to manage properly through professional and personal, a real mental load. With the Covid-19 pandemic and its economic and organizational setbacks, most companies are increasingly taking precautions to alleviate this problem of professional mental workload. Even today, it remains legitimate to ask how to solve this glaring problem likely to lead to demotivation and exhaustion of professionals or employees in business?
Moreover, current companies or those responsible for them must constantly question themselves about the warning signs and distress among employees who are victims of pernicious professional mental stress. As a result, the signs that should lead the manager to worry and take appropriate measures, as well as the identification of the moment when the mental load suffered by the teams becomes a danger are two essential elements for managing the problem of challenge of mental workload in business.
Whether it's nervousness, irritability, fatigue or loss of appetite, there are many warning signs. It is the responsibility of managers or leaders to help employees in the search for their comfort and respect for their ecology by helping them to draw up an objective assessment of the situation, while offering tools to use in personal life. and professional for better development.
Lighten the mental load of employees, a civic duty of companies
Developed by companies for the well-being of employees, the concept of "quality professional environments" (QVT) unfortunately does not take into account the thorny issue of mental workload. It would therefore be appropriate to widen the scope of the possibilities of this concept in order to reduce the cases of burn-out and psychological depression recorded among employees.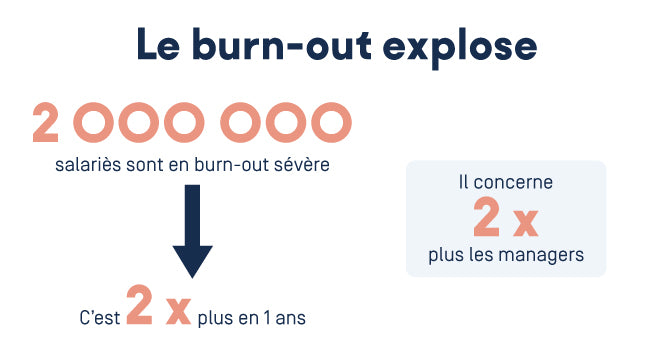 Even today, psychiatric disorders are legion and the victims of this mental burden are numerous. If we refer to the Opinion Way surveys, we then see an increase of 500,000 cases of severe burnout among employees between 2021 and 2022, which is obviously a critical situation to be deplored. The mental health of employees is therefore constantly under threat and deserves special attention from companies.
Between company performance and employee mental health
According to the World Health Organization (WHO), when we talk about mental health in business or in society, it is a "state of well-being that allows everyone to realize their potential, to face the normal difficulties of life, to work successfully and productively, and to be able to contribute to the community". It is therefore in the interest of companies to prevent the disaster linked to the pernicious mental load rather than waiting for the consequences and remedying them afterwards.
Mental load in business, what measures to adopt?
The well-being at work of employees or professionals, even if it is not always guaranteed in all companies, is certainly the most important condition for the success of the company's activities in the long term.
Leave no area of ​​life behind
Using the methodology of "The Wheel Of Domains Of Life", the business manager can ask his employees to identify all the areas of their lives that they would like to rebalance. They could then add satisfaction ratings to better guide their life choices.
Optimize your time management
The observation already made, it is now easy for employees to organize themselves well. By using the list of things to do ("To Do List"), the employee can list the tasks to be accomplished in order of priority and at the end of each day, take stock of the achievements by crossing out the tasks that have could have been done to see his motivation go up a notch.
He could also use Eisenhower's famous four-quadrant matrix; on the abscissa we define the tasks according to their urgency, and on the ordinate according to their importance. Another tool to explore and take advantage of is certainly the group of online diaries that can be used from the smartphone; its various applications are used to effectively notify important reminders.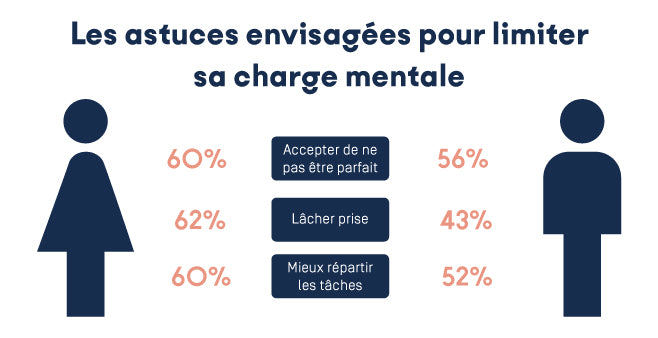 The last tool that we are going to present here consists of a method that has already been proven by some professionals. This is the MoSCoW method which consists of prioritizing tasks according to their level of importance: are they essential, useful, comfortable or impossible? It is therefore up to each person to adopt the method that suits them best. Your well-being at work depends on it.
Achieve company goals without sacrificing employee health
It is important to set goals without jeopardizing the comfort of employees. A fixed objective must not constitute a source of additional pressure for the employee; Thus, it would therefore be appropriate to set just a few objectives and to associate a well-structured action plan to achieve efficient results.
The atmosphere in the company must be conducive to exchanges between the teams and their local managers. In most cases, this will be the HR manager or a staff representative. When possible, coaching can be important to prevent certain risks.
When the company makes mental health at work its priority
From what is known so far about this reality, mental health can be defined on a well-being curve where the entire working population can be on it. At the upper end, a person is a high performer, otherwise (lower end), they become less fulfilled, and burnout occurs.Between the two extremes is the majority of the population (55%) who burn out slowly but surely.
In this context, employers also play a role, both favorable and unfavorable when it comes to companies. Many workplace factors negatively impact employee mental health
Although the focus has long been solely on pre-existing mental disorders and their related markers, there is an increasing trend. Indeed, the accent is now placed on the effects that work has on the mental health of workers. Several studies, such as that of McKinsey, have also indicated that there are many stress factors in the workplace. For example, this study reported that 84% of employees identified at least one work-related factor that had a negative impact on their mental health.
This situation is even more critical for young workers and other social minorities in companies according to the same study. Those people most affected by the workplace indeed find the job emotionally draining, stressful, overwhelming, boring or even monotomous overall. Personal or private life, especially the imbalance between work and personal life, is also likely to affect mental health at work.
But the workplace that interests us here to be a haven of peace and well-being must improve its communication practices, as well as the more human involvement of employees in the different spheres of company life for a better feeling. belonging, connection or support from colleagues or their direct manager.
Company and employee mental health, at the time of taking responsibility
It is clear that companies are increasingly involved in the mental health of employees. But, is it voluntary or a constraint? In 2023, businesses are investing and investing more in supporting mental health out of necessity; but the profound change that must be cultural remains a challenge to be met. some examples of measures taken by companies concern additional paid leave, "well-being" workshops at work devoted to practices such as sophrology, mindfulness meditation, yoga, sport, nutritional advice, naturopathy as well as high-level training on managing emotions in the professional and personal environment.
However, for employees, these solutions are necessarily cosmetic and not likely to last over time. Indeed, this clearly highlights a disconnect between what employees demand and what employers offer, which are often temporary solutions rightly described as "band-aid on this syndrome of exhaustion". What seems to be the effective solution is indeed the adoption and integration of a true culture of well-being that is more open to mental health in the workplace.
What strategies to adopt in terms of well-being in the workplace?
Companies have come to accept and recognize the needs of them who are languishing under the weight of serious mental health issues. They are therefore in a logic of reviewing and rethinking the way they approach this important problem.
To do this, organizations can act on many factors with the aim of considerably reducing the suffering of employees and therefore promoting greater employee well-being.
As mentioned above, preventing burnout in a company requires actions to identify risky situations and eliminate them if possible. It is basically for the employer to improve the quality of life at work.


Regularly assess the risks specific to the various departments of the company;


Appreciate the workload and time constraints then think about reducing the overload;


Add acoustic furniture to promote the privacy and well-being of employees;


Carry out substantive work on the management methods to be modified;


Emphasizes the practice of various forms of recognition at work;
Employees must be made more aware of professional exhaustion (or burnout).


By rethinking and implementing these actions, the well-being of employees has a good chance of becoming a daily reality. If your leitmotif is the fulfillment of your employees and the fight against burnout, then the implementation of these actions is essential.
Nothing can be done magically; each company has a role to play in the health security of its employees. It must have leeway for each employee to thrive in their work while maintaining good health. It is an essential function of the employer, a guarantee of the success of the company.
An employer who makes such changes in their company, and pays greater attention to the culture of well-being and psychological, can easily modify the trajectory of the mental health of their employees.